Leave the familiar behind.
Immerse yourself in original works of art from local and international artists.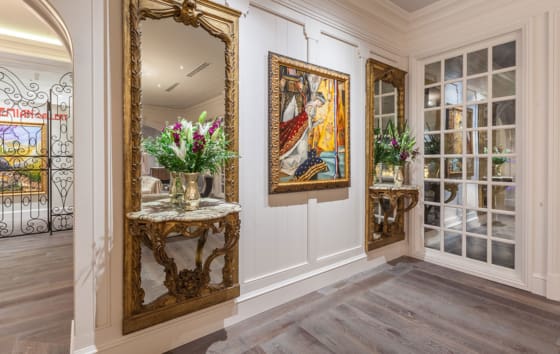 Grand Bohemian Art Gallery
Whether it's inspiration or curiosity that beckons you into the gallery, don't miss the opportunity to step inside and let your mind drift for a bit. From the beautiful, to the breathtaking, every piece has a story to tell and you can even take it with you. All art is for sale and is refreshed regularly.
Call 843.724.4130 or use the form below.
Hours of Operation:
Monday – Thursday: 10:00 am – 6:00 pm
Friday – Saturday: 10:00 am – 7:00 pm
Sunday: 10:00 am – 5:00 pm
Curated collection of paintings, sculptures and jewelry
Supporting many local and up-and-coming artists
New pieces and artists added frequently
Stories behind each collection